Don't get caught in the cold. Schedule your annual mechanical fireplace sweep from Capital Chimney Corp before the chilly Chicago winter sets in. We have all the necessary knowledge and experience to keep your flue in tip-top shape with our fireplace maintenance and chimney inspection services.
Why Choose Mechanical Sweeps?
So, why choose a mechanical chimney sweep service? According to the Chimney Safety Institute of America (CSIA), chimney maintenance is best achieved through annual inspections and mechanical sweeping by trained professional chimney sweeps.
During a mechanical sweep, strong specialized tools aid in deep creosote removal. It's important to have this done by a trusted chimney sweep professional that is knowledgeable about how to perform the service without causing damage to the chimney.
Preventative Sweeps Protect Your Property
It may be tempting to skip your fireplace cleaning this year. Unfortunately, dirty chimneys are one of the prime causes of the most destructive fires in the country each year. As wood burns, it causes creosote buildup. Creosote is a thick black sticky substance that is flammable and a frequent cause of chimney fires and property damage.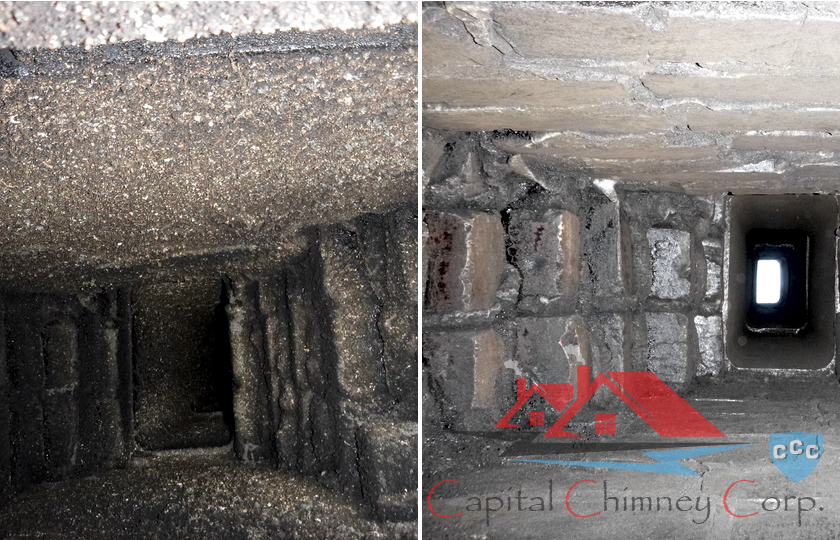 Scheduling a thorough inspection and cleaning protects not only your heating system but your home as well. There are a multitude of other benefits for having a chimney sweep perform a mechanical sweep of your chimney.
Decreased Chance Of Chimney & House Fires
Decreased Chance Of Carbon Monoxide Poisoning
More Efficient Heating Of Your Home
Helps To Prevent Costly Repairs
Ensures Proper Ventilation
Removal Of Any Obstructions
Mechanical Cleaning – Thorough & Safe
If there are bird nests, rodents, or anything else clogging your chimney, it makes it more difficult for toxic fumes to escape. Buildup and clogs raise the risk of carbon monoxide poisoning. According to the CSIA, there are more than 200 carbon monoxide poisoning deaths each year. A mechanical sweep cuts through the hardest chimney grime.
A Warm & Efficient Winter
The efficiency of your fireplace decreases with creosote buildup. This causes additional circulation of colder air which then requires that you burn more wood, more often, to stay warm. Mechanical sweeps help you avoid this waste of your resources and money.
Helping You Prevent Costly Repairs
Our professional chimney sweeps help to uncover minor problems in your masonry, cap, or liner before they become large, costly chimney repairs. Among the techniques we use to ensure lasting stability and functionality are mechanical chimney sweeps.
Schedule Your Chicago Mechanical Chimney Sweep
Capital Chimney Corp has been serving the local community for over 75 years. We have the knowledge and know-how to keep your chimney safe and in proper repair. We do the job right the first time and every time.
Contact us today to get your mechanical fireplace sweep scheduled before the winter rush.