Tuckpointing is a process that involves the removal and replacement of the already damaged, deteriorated, and missing mortar that is usually in between masonry surfaces such as bricks, stones, and block. It may seem a simple task that anyone can handle, but that is not the case. It is an activity that involves some risks, and thus it should be left for the professionals.
However, you can do this if you have perfect knowledge about the whole tuckpointing process. In the tuckpointing process, when handling the bricks, you should be very careful so as to reduce the chances of being subjected to injuries.
The whole masonry structure of the house usually wears out with time, where mortar joints become loose and thus in need of repair. This can be a good business to offer tuckpointing services in Chicago, Illinois.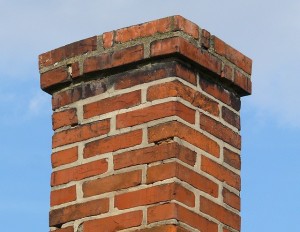 Tuckpointing Specialist
When it comes to becoming a tuckpointing specialist, there are some things you need to qualify for to be certified. Any tuckpointing specialist has to have the basic requirements such as 18 years and above, have a legal birth certificate, and provide transcripts showing that they have completed two years of high school.
In some cases, if you don't have transcripts of high school, you will be asked to deliver transcripts of GED certificates. A Draft Registration Acknowledgement Card will be required for anyone who is in the range of eighteen to twenty-six in terms of age.
You will also be required to give out a letter or a note by the physician who dictates that you are capable of offering the tuckpointing services.
Certification Application
Application to get certified is also another way to be a tuckpointing specialist. You will have to complete your application form and then deliver it back to an AIC representative officer in any Illinois Department of Employment Security office near you.
When the applications are available, you will be notified and fill the form out there. Submission of all the materials that were needed will be done within 14 days. Interviews will be carried on all applicants and then ranked after the release of results. If you are at the top, you would have qualified to be a tuckpointing specialist in Illinois. You can now freely participate in the tuckpointing business.
Hire Certified Tuckpointers
If you hire an unqualified tuckpointer, they will offer you poor and unsubstantial tuckpointing services, thus a waste of yours. Poor tuckpointing services can also lead to house breakdowns which may cause death. Ensure that you hire an experienced tuckpointing specialist in Chicago, Illinois, so as to get the best service you deserve.